Woodhouse Certified Pre-Owned Vehicles FAQs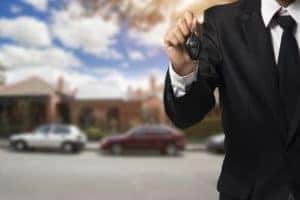 We're excited to share our new Woodhouse certified pre-owned vehicles with drivers in the Omaha area, as well as all of the information you need to find the best pre-owned or certified pre-owned vehicle to fit your driving needs. Visit Woodhouse Buick GMC or explore our online inventory of pre-owned vehicles to get started.
FAQ About Pre-Owned and Certified Pre-Owned Vehicles?
There are many advantages to purchasing pre-owned, but you want to make sure you're testing out the best vehicle for your driving needs. Here are a few commonly asked questions about pre-owned and certified pre-owned vehicles.
Why Should I Buy Pre-Owned? When you purchase a pre-owned vehicle, you'll save a lot of money. Your down payment will be lower, your monthly costs will be lower, and your in-between costs are smaller, as well.
How Are Pre-Owned Vehicles a Good Investment? Most depreciation affects new cars. When you purchase a pre-owned vehicle, it will maintain more of its vehicle value, if you're interested in selling down the line.
What's the Difference Between Pre-Owned and CPO? Certified pre-owned vehicles are pre-owned cars that have undergone more than 100 unique inspections and upgrades. They have limited miles and are only a few years old.
Why Should I Test-Drive Pre-Owned Vehicles at Woodhouse Buick GMC? In addition to a wide inventory of pre-owned and certified pre-owned vehicles, we also have vehicles available for under $10,000. Don't forget to check out financing tools like our easy online finance application, payment calculator, and vehicle trade-in estimator.
Make Woodhouse Buick GMC your Buick Omaha dealership for pre-owned and certified pre-owned cars, great financing resources, and reliable car parts and services. Get all your questions answered in Omaha today.