Trade Up with a GMC Trade-in at Woodhouse Buick GMC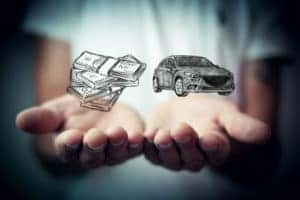 A GMC trade-in is right around the corner here at Woodhouse Buick GMC In Omaha—and that means your next vehicle is going to be even better. Here at Woodhouse Buick GMC, we're dedicated to matching drivers with the cars they truly love, which is why trading in at our dealership actually means trading up.
How Can I Trade Up When I Trade In?
The trade-in vehicle process here at Woodhouse Buick GMC is smooth and easy—and that's on purpose! Financing your next vehicle shouldn't have to be complicated and getting the car you truly like shouldn't be either.
When you trade in your vehicle here at Woodhouse Buick GMC, you'll have lots of room for big savings. Your trade-in vehicle will count toward your down payment, so you'll be able to pay off your car faster. That means you can enjoy lower monthly payments and a lower interest rate.
You'll also save on sales tax. Sales tax can really add up and needs to be factored into new vehicle costs. When you trade in, however, you can save a lot on sales tax, since it's only calculated on the difference between the two vehicles. That means more GMC vehicle options to pick from.
The savings don't end there. You won't have to worry about your current loan when you decide to trade-in, rather than selling. Our dealership will assume the costs, which means no more payments on cars that just aren't the right fit.
Explore these great ways to trade up when trading in and a whole lot more here at Woodhouse Buick GMC, your GMC Omaha dealership. Begin the trade-in process online or speak with our team today.