Invest in Used Cars in Omaha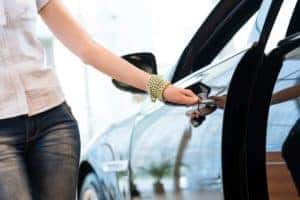 If you're on the search for used cars in Omaha, then you'll want to look no further than Woodhouse Buick GMC. We believe that great vehicles can come at affordable prices, which is why we carry a wide inventory of pre-owned cars you're sure to love, and why we provide financing tools and resources to help you every step of the way. Here's what you'll want to know about investing in used cars.
Are Used Cars a Good Investment?
There are many reasons to consider purchasing a pre-owned car when it comes to your next ride, including lots of savings. Buying pre-owned can be an excellent investment when you find that right fit car, and there are several reasons why.
To start, pre-owned vehicles are significantly less expensive than new cars. That means you'll be able to purchase one sooner and pay it off more quickly—and the more quickly you pay off your loan, the less interest you'll need to pay.
It's also important to note that pre-owned vehicles have a significantly lower rate of depreciation than new cars. That means they'll maintain more of their value if you decide to sell or trade in your vehicle in the future.
Another reason that used cars make a good investment is that you'll have access to a lot more of them. When you purchase pre-owned, you have a wider inventory of vehicles available at your price point, so you can find a car you love today and sell it with ease tomorrow.
Financing your next vehicle shouldn't have to be overwhelming. When you're ready to begin financing a pre-owned vehicle, make Woodhouse Buick GMC the Buick dealership you turn to first. Schedule an appointment in Omaha today.