How Long Can Used Cars in Omaha Last?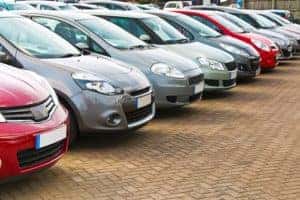 When you're ready to begin test-driving used cars in Omaha, make Woodhouse Buick GMC your first stop. We believe every driver should have access to safe, reliable, and exciting vehicles at the right price to fit their needs, and purchasing a pre-owned car is a great way to save big on the vehicles you love.
How Long Do Pre-Owned Vehicles Really Last?
You might be wondering if purchasing a pre-owned vehicle is the right option for your needs—and we get it. But the truth is that cars today are built better than they ever were before and that the average vehicle on the road is more than eleven years old.
There are many benefits to purchasing a pre-owned car, but you'll have peace of mind knowing you can enjoy many more years of road trips and adventures in your new pre-owned car.
How Can I Extend the Life of My Pre-Owned Car?
You can keep your pre-owned car running smoothly for longer with a few simple steps, including some of the following:
Check Your Car Manual: It's important to know how often your vehicle needs service and what kind. This will also save you money on repairs and improve your vehicle's fuel efficiency.
Look At Your Driving Style: Different types of driving can have different impacts on the parts and systems of our cars. If your vehicle is less effective, responsive, or comfortable than normal, look at the type of driving you do most regularly and try to adjust to reduce wear.
Schedule Regular Service: There's no better way to keep your pre-owned vehicle driving safely than with the routine Buick and GMC service available right here at Woodhouse Buick GMC. We'll change the oil, rotate the tires, inspect the batteries, and more.
Learn more about long-lasting, reliable pre-owned cars at Woodhouse Buick GMC. Schedule your next test drive in Omaha today.