Find Low-Mileage Cars for Sale in Omaha, NE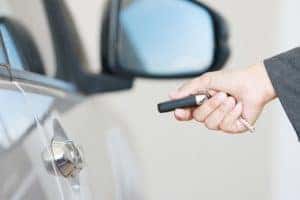 A lot of important research and information goes into finding the best used cars for sale in Omaha, NE, but don't worry. Woodhouse Buick GMC only carries the cars we believe in and our expert service team inspects and approves of every model before they hit the road. When you're ready to find the best used car for your driving needs, visit us first.
What to Ask When Purchasing Pre-Owned?
There are so many reasons you'll want to consider purchasing a used car, but you want to make sure it's the best used car for your lifestyle and driving needs. Here are a few questions to ask during the test-driving process.
How Many Owners Has it Had? The fewer owners a vehicle has had, the easier it is to trace the service history and give it the repairs and upgrades it needs.
What is the Service History? Regular Buick service will keep your vehicle safe and reliable. Good service history can indicate a very good used car pick.
Has it Been in Any Accidents? Most damage can be dealt with easily, but you'll still want to know in advance so you don't encounter any surprises.
Are Low-Mileage Cars Worth It?
Another important thing you'll want to consider when purchasing pre-owned is the vehicle's mileage. Modern cars are more reliable than ever, which means that a vehicle's mileage might not be an indication that it is growing worn or damage.
In fact, a new car with high mileage may end up being the right choice for you, since it comes with advanced safety and entertainment features. Compare both your low-mileage and high-mileage vehicle options to find the best fit for your individual needs and always do your research.
For more information on purchasing pre-owned and to begin taking your next test drive, schedule an appointment at Woodhouse Buick GMC, your Buick dealership, right here on our website.