Find High-Mileage Used Cars in Omaha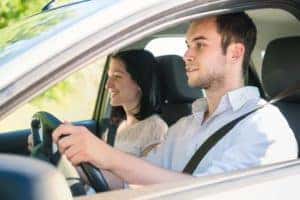 For used cars in Omaha, you'll want to make Woodhouse Buick GMC your first stop. We want to ensure that our premium models come at the right price to fit your budget, and purchasing high-mileage models can be the best place to start.
How to Pick From High-Mileage Vehicles
When purchasing pre-owned, you're probably going to come across high-mileage cars. There are several benefits to purchasing a high-mileage car, including savings. Here are a few things you'll want to keep in mind when purchasing a model with quite a few models on the odometer.
Do Your Research: One of the benefits of buying used is that you can see what other drivers have to say. Check out reviews of each model and model year online so you know what you're investing in.
Really Test it Out: You'll always want to do your due diligence when purchasing any used vehicle, but especially high-mileage ones. Make sure to do a thorough performance test on the road.
Check the Service History: GMC and Buick service history can tell you a lot about what a car a car has been through, including its accident history and modifications. If you find anything amiss, just let our dealers know.
When you're ready to find your next high mileage used car, Woodhouse Buick GMC is the Buick Omaha dealership you can trust every step of the way. We carry a wide inventory of vehicles, offer personalized financing options, and provide parts and services. Schedule an appointment to test-drive your next high-mileage used vehicle today.