Buick Service for Your Check Engine Light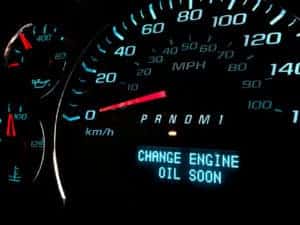 Buick service isn't just another errand that you'll need to pencil into your calendar. When you visit Woodhouse Buick GMC, we make it easy to support your vehicle's health and keep it in the family for many years come. We cover all repair and care upgrades, from the biggest damage to the check engine light.
Why Is My Check Engine Light On?
Your check engine light is one of the most effective ways to determine if your vehicle is in need of repairs or replacements. There are many reasons for a check engine light. Here are just a few:
Your spark plugs need to be replaced
You have a loose gas cap
The fuel injector is wearing out or loose
Your ignition coils need to be replaced
Your catalytic converter is damaged or worn
Because there are so many potential reasons why the check engine light in your Buick Enclave or GMC Acadia might turn on, the best way to determine the root cause is to get it checked by a professional diagnostic team as soon as possible.
Why Get Buick Service at Woodhouse Buick GMC?
When you make Woodhouse Buick GMC your first stop for service and vehicle repairs, you'll have access to a wide range of services, including a multi-point vehicle inspection that can address issues before they become serious.
We also offer rolling specials on cars, parts, and services, and make it easy to get the vehicle service you deserve at the right price.
It's all available right here at Woodhouse Buick GMC, your Buick dealership in the Omaha area. The next time your check engine light comes on, we have you and your vehicle covered.