Why You Need a Vehicle Inspection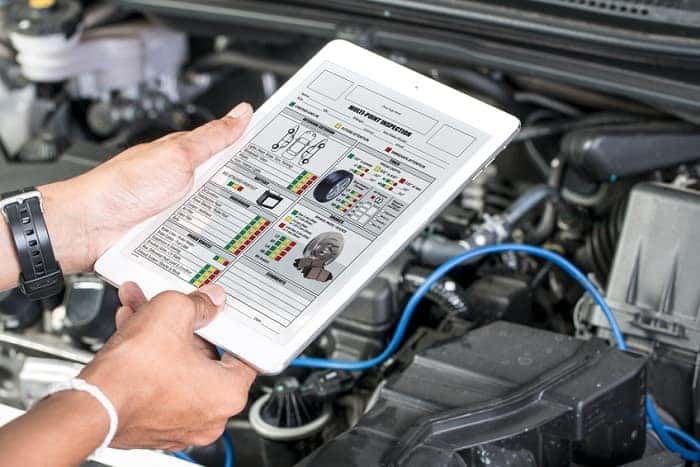 Routine car service and inspections can make all the difference, which is why you'll want to bring your vehicle down to the GMC service center at Woodhouse Buick GMC for regular care. We'll ensure your vehicle's essential parts and systems are operating at top capacity, and that your car is safe and reliable out on the open road.
Why Are Vehicle Inspections Important?
Bringing your vehicle in for routine service and care may feel like just another thing to remember, but vehicle inspections are an important part of car ownership. Here are just a few of the reasons you'll want to schedule an inspection for your car today.
They'll Keep Your Vehicle Safe
There's just no better way to keep your vehicle safe than routine inspections. Our expert team will check your new Buick's essential parts and systems for signs of damage or wear. That means we can make replacements before the parts wear down and potentially cause problems out on the road.
They'll Save You Money
When parts break down, they can damage the surrounding systems and parts. With regular inspections, we'll be able to recognize damage early and make those replacements, so you won't have to worry about replacing surrounding parts, as well.
They're Required
In many places, inspections are a requirement for car ownership, which means you'll want to follow a routine inspection schedule for legal purposes, as well as safety ones. Even if they're not required, or you're still within the window for your last inspection, it's a good idea to schedule one before big trips or tows.
Learn more about vehicle inspections and what to do in the event of inspection failure right here at the Woodhouse Buick GMC service center. Make us your dealership for parts, service, and cars you're sure to love.