What to Look for in a Used Buick Enclave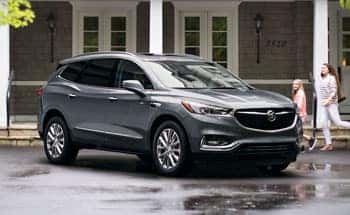 There are many reasons to consider purchasing a used Buick Enclave when it's time for the next ride—and Woodhouse Buick GMC is here to help you every step of the way. We make it easy for drivers to take home the perfect luxury performance vehicle at the perfect price, and it all starts with a test drive in a pre-owned Buick Enclave.
Tips for Purchasing a Used Buick Enclave
There are many benefits to buying a pre-owned car, like significant savings, a wider inventory of vehicle options, and a lower rate of depreciation. But how do you know if it's the right vehicle for you? Here are a few things you'll want to look for when test driving a pre-owned Buick Enclave.
Starting, Steering, and Stopping
You want to make sure that your next pre-owned vehicle is as safe and responsive as possible out on the open road. Pay attention to how it starts, the quickness and responsiveness with which it steers, and if it stops quickly.
Rust
Some pre-owned vehicles may need a little repair or upgrade support, and that's not necessarily a dealbreaker. One of the things you do want to watch out for, however, is rust. Rust and corrosion can be difficult, if not impossible, to repair, so your best bet is to move onto the next car.
That said, we doubt this will be an issue, as we thoroughly inspect every vehicle before they ever reach our lot.
Tech Features
Once you're settled into the driver's seat, make sure to test out the entertainment and navigation features. Not only will this help you to decide if the vehicle is comfortable, but it's also a chance to see what systems are working right, and what might need to be replaced.
You're sure to find the perfect used Buick Enclave for all your driving needs right here at Woodhouse Buick GMC. Save big on exciting performance luxury vehicles with a pre-owned Buick test drive at our dealership today.