Should Your Next Used Car Be Certified Pre-Owned?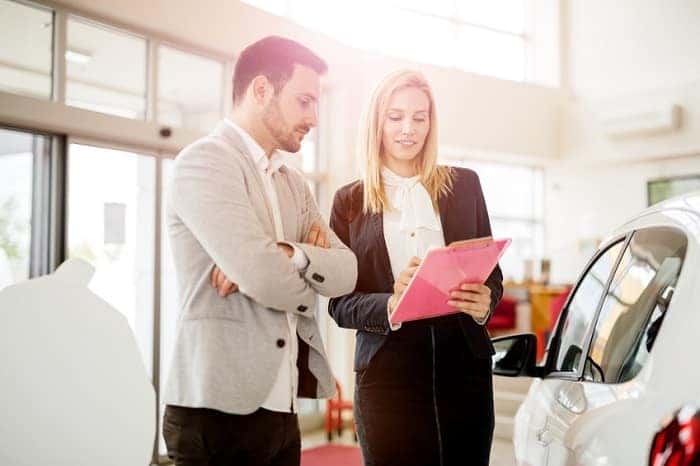 When searching for a vehicle from used car dealers in Omaha, it's worth investigating if they offer a selection of Certified Pre-Owned (CPO) vehicles, too. Let's explore when you should opt for a used car, and when a Woodhouse Buick GMC Certified Pre-Owned vehicle would be the perfect fit.
When Should I Get a Used Buick?
If you've been car-shopping before, you know that there are lots of reasons to choose a used car over a new one. The most obvious of these is cost — since new cars depreciate fairly quickly, you can get a model that's even one year old more cheaply than, say, a 2022 Buick Enclave.
You might also be looking for a model, trim, or color that's hard to find, or one that's no longer produced. The Buick Encore, for instance, is set to be discontinued after 2022, so if you were looking for one a couple of years from now, you'd have to opt for an older model. Lots of great used vehicles are out there, and your perfect match might just be one that's not made anymore.
When Should I Look for a Certified Pre-Owned GMC? 
While buying a used car is definitely less expensive than buying new, it can also be a risker investment. Used cars have higher miles and might come with maintenance issues that could impair the vehicle's health over time.
That's why Woodhouse Buick GMC is proud to offer an array of Certified Pre-Owned vehicles, in addition to our lineup of used and new cars for sale. Our CPO Buick and GMC automobiles undergo a 172-point inspection to ensure their health and quality. And with a six-year or 100,000-mile limited warranty, you'll be supported even after you drive off our lot.
Not happy with your new CPO vehicle once you get home? No problem! Just return it within the first three days or 150 miles, whichever comes first, and our friendly staff will help you find another new, used, or CPO car that fits your needs.
Woodhouse Buick GMC has a Certified Pre-Owned Car for You
Whether you're looking for a unique model, hoping to save a little cash, or fell in love with one of the Certified Pre-Owned cars on our website, the experts at our used car dealership look forward to meeting you! Come in for a test drive today.