Pre-Owned GMC Acadia Models: Our Top Picks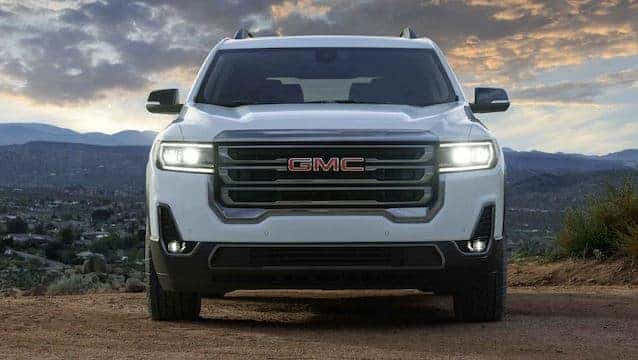 There are many great used models to choose from here at Woodhouse Buick GMC, but if you're looking for a versatile SU, the GMC Acadia is probably one of your best options. We have a wide variety of models to choose from and we don't think that there are any particular GMC Acadia years to avoid. Here's what you should know when you shop for a pre-owned GMC model.
The Newest Generation
Vehicles occasionally get major reworks and enter a new product generation. GMC vehicles are no different. The GMC Acadia is currently in its second generation. This began in the 2017 model year.
So if you get a used vehicle that's from 2017 or later, you're getting a model that's quite similar to a brand new GMC Acadia. If you don't absolutely need the latest tech upgrades or tweaks, a second-generation used GMC Acadia has a lot to offer.
Types of GMC Acadia Models
There are also different types of used GMC Acadia models available at our dealership. The SLE and SLT trim levels are more traditional SUVs. They offer the kinds of features and driving experience that you expect from such a vehicle, and they make for great family cars or good models for drivers who want something a little more spacious than a sedan or small crossover.
Then there's the AT4 model, which comes loaded with specialized equipment that makes this SUV an off-road monster. If you're the adventurous type, this version of the GMC Acadia should catch your eye.
Last is the Denali model. This luxurious model is packed with premium features and plenty of extras. If you're looking for a top-of-the-line experience, this might be the right GMC Acadia for you.
If you want to learn more about our pre-owned GMC Acadia models, visit our Omaha car dealership today. We'll make it easy to find an SUV that suits your budget and driving needs.