How Roomy Are the 2023 GMC Savana Passenger Vans?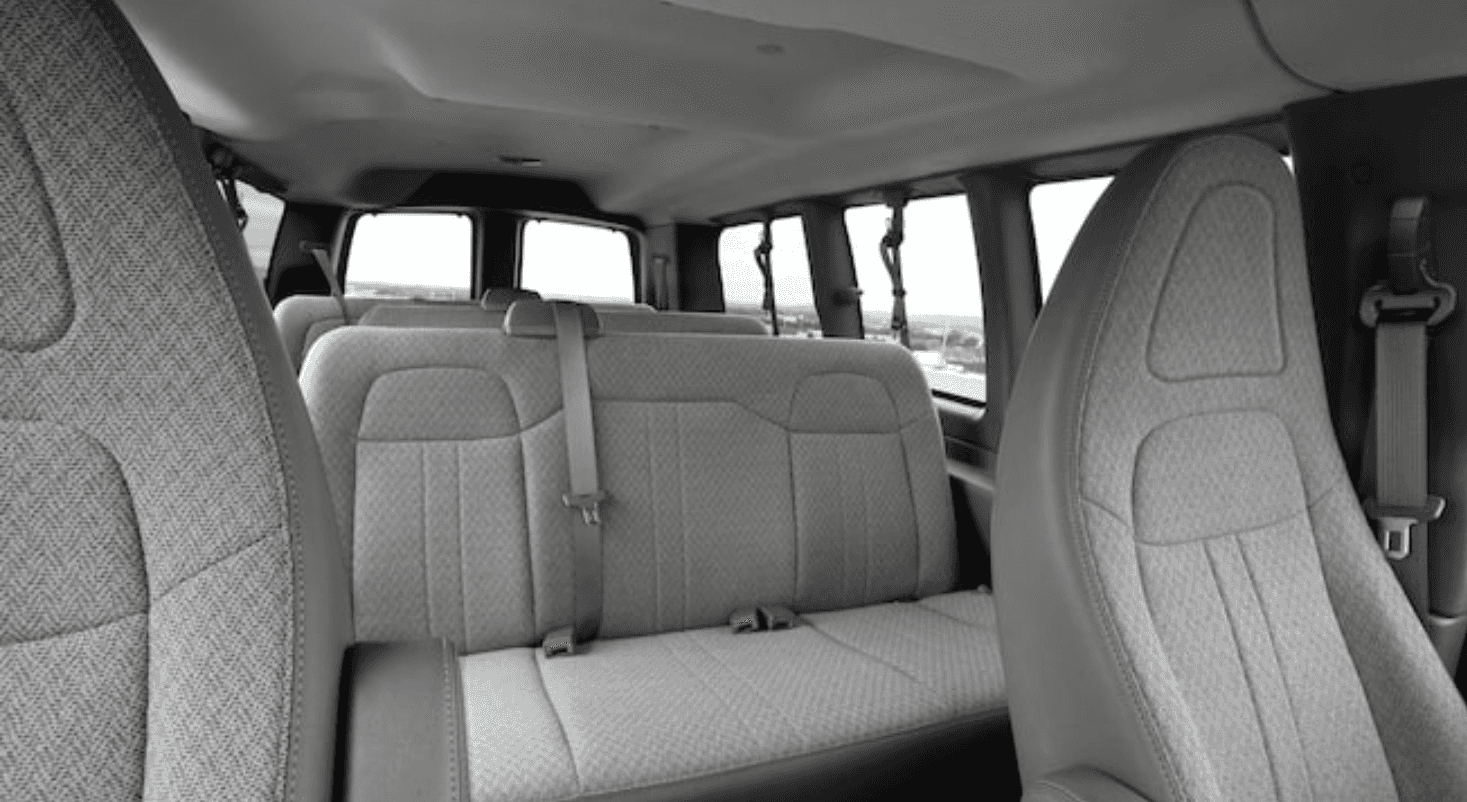 If you're in need of a vehicle that can transport a lot of people, there are plenty of great options here at Woodhouse Buick GMC. If a typical three-row SUV won't suit your needs, you have to check out our lineup of 2023 GMC Savana Vans. These make great work and cargo vans, but they also have another configuration. They can be made into comfortable vehicles that can accommodate everyone that you need to transport.
How Many People Can Sit in a GMC Savana Van?
The interior of the 2023 GMC Savana offers a variety of custom options, so you can design your van to hold as much cargo or as many people as you need to. Some versions of the GMC Savana can seat up to 12 people. Other models can seat up to 15 people.
The doors open out wide to allow for easy access for everyone. Your van can also be equipped with accessibility features. If you need a van that can accommodate someone in a wheelchair, you can equip your GMC Savana accordingly.
GMC Savana Van Features
These GMC vans are designed to keep everybody comfortable regardless of the conditions outside. Rear passengers get their own climate control system, and the spacious rows give even taller passengers a little bit of room to stretch out.
The 2023 GMC Savana is also equipped with safety features that can help you avoid accidents. Available tech includes Side Blind Zone Alert and Lane Departure Alert. Just keep an eye on the road, don't get distracted by your passengers, and keep these features in mind as a useful backup for your own safe driving habits.
If the GMC Savana passenger van sounds like the kind of vehicle that could suit your needs, visit our Omaha GMC dealers today. We'll help you configure a van that's ideal for your business and comfortable for everyone that you need to transport.