Hidden Benefits of an Oil Change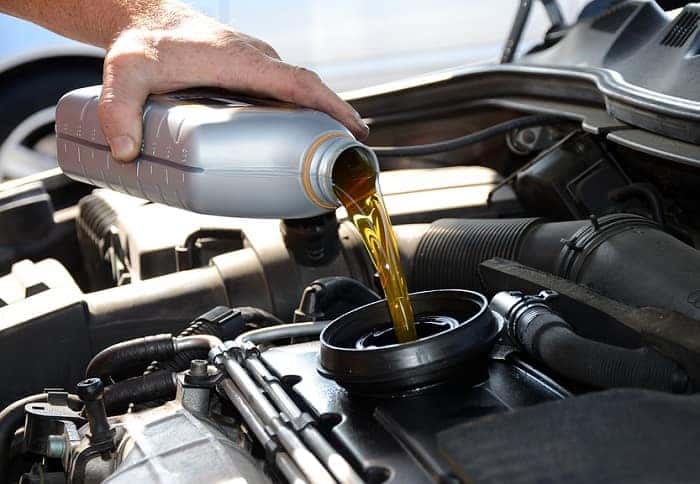 When it comes to the next oil change, make Woodhouse Buick GMC your first stop. Our job doesn't end the day you take home a luxury performance Buick or capable GMC pickup. We're also the team you can trust for essential car, truck, and SUV services like oil changes.
Why Are Oil Changes Important?
Bringing your vehicle in for an oil change may feel like just one more thing to remember, but the truth is that there are many benefits to changing your oil and filter. Here are just a few.
It Protects the Engine
The oil and filter in your vehicle keep the engine and the parts well-lubricated so they don't grind or scrape. It also collects dirt from the road before it can cause engine damage. When the oil becomes old or saturated, it no longer collects as much dirt, which is why it needs to be changed over time.
It Reduces the Need for Repairs
If the oil can no longer do its job properly, then the parts in your engine won't be properly lubricated. This can lead to grinding and damage from wear, which causes expensive repairs over time. By replacing the oil regularly, you can prevent that damage from occurring and save money.
It Improves Efficiency
Proper lubrication allows for the maximum performance of engine parts and systems. When your vehicle is operating at top capacity, you'll see an improvement in fuel efficiency and big savings.
It Maintains Vehicle Value
One of the best ways to maintain your vehicle's value is with a comprehensive history of Buick or GMC service. Keep records of all oil changes and services for if you sell or trade in your car in the future.
Here at Woodhouse Buick GMC, we offer essential oil change service and a whole lot more. Schedule your battery inspections, tire rotations, and brake pad replacements today.